Lewis wins House History film competition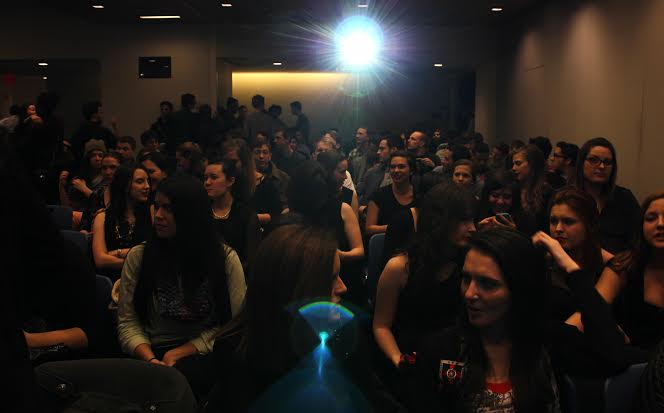 Financial District, NEW YORK -- The House of C.S. Lewis claimed first place Saturday at the House History competition with the House of Margaret Thatcher, the House of Sir Winston Churchill and the House of Dietrich Bonhoeffer coming in second, third and fourth place, respectively.
The results were extremely close with Lewis coming in first by a mere .19 points. Lewis combined originality, creativity and humor--including the dry wit of their House advisor, Dr. Dru Johnson and several of his children--to create a comedic and meaningful film describing some of their favorite memories.
The House of Lewis previously won first place in the Drama Competition and Basketball Tournament. Their Saturday victory elevated their overall standing to first place, with Bonhoeffer and Churchill tied for second place and Thatcher in fourth.
Jonathan Schaeffer acted as emcee at Saturday night's competition. This year's judges included Dr. Henry "Harry" Bleattler, Chair of the MCA Program, Professor Bearden Coleman, Assistant Professor of English and Liz Lockwood, Executive Assistant to the President.
In the House History competition, each house is required to research their history and address significant people, events and moments that make up the fabric of their house. Based on this information, they are to produce a creative and inspirational short film capturing their history, according to the college website.
Films are judged based on content and organization, which includes founding of the House, creation of the crest, House identity and vision, mission and values. The judges also take creative concept and production into consideration, which includes script, creative elements and technical execution. Each of these categories makes up forty percent of the total and overall quality and participation each make up ten percent.
All ten House History videos can be found on The King's College YouTube channel.