Local Artists Draw Crowds in Washington Square Park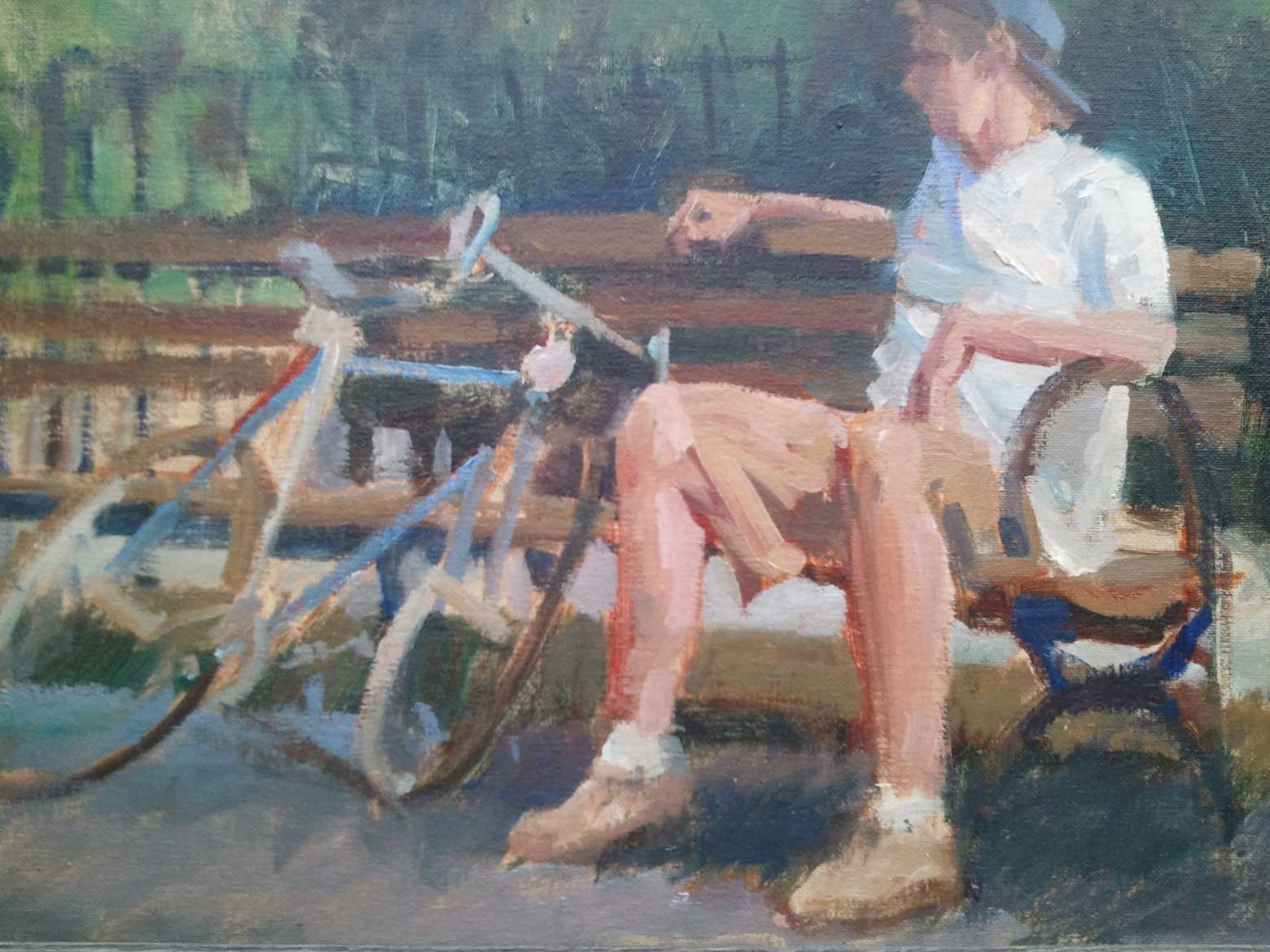 If you're among the masses of college students, you are likely looking to find yourself.  You seek definition and a classification among your peers.  You do not seek to be stereotyped, but you want to convince the world of your uniqueness–that you know who you are.   We all desire to flesh out our interests. However, many of us cannot determine what those specific interests are.
The easiest way to solve this dilemma is the process of elimination. Get out in the world. See what others have created and be honest about whether or not it inspires you. A great opportunity to get started on your journey of self-discovery waits at Washington Square Park this weekend.
The Washington Square Outdoor Art Exhibit occurs only twice a year as a testament of support to many struggling artists, most of whom call New York City home. What began with unknown artist Jackson Pollock selling his art on University Place, desperate for rent money, has become a world attended festival and a catalyst of recognition for the unheard of artist.
Even more inspiring than the art, these artists possess the same mentality as the early Jackson Pollock:  passion before praise.   The creators behind these paintings deem any self-esteem gained from commendation as secondary to the exhilaration garnered from their craft. As I walked through the outdoor gallery last weekend, I noticed the artists were more eager to explain their fervor for conception than to hear praises from onlookers.
At the Washington Square Outdoor Art Exhibit, I experienced some self-discovery by way of inspiration. One artist related to me how his photography began with a fascination of a scene in Moulin Rouge!
How many of us adore certain films but never take the time to consider why?  We've become complacent in furthering our interests probably because we are overwhelmed by life.  I offer the same words as an elderly artist on University Place when asked his philosophy on life. "You're born, you live and then you die. In between, you get the crap beat out of ya."
We are too preoccupied to get out and see where our interests lead us.  However, I know an old man getting the crap beat out of him too, and he is fighting back armed with paintings of New York Yankees. He'll be seated under a white tent at Washington Square Park this weekend.  See if he can't inspire you.