Walker departs King's for personal reasons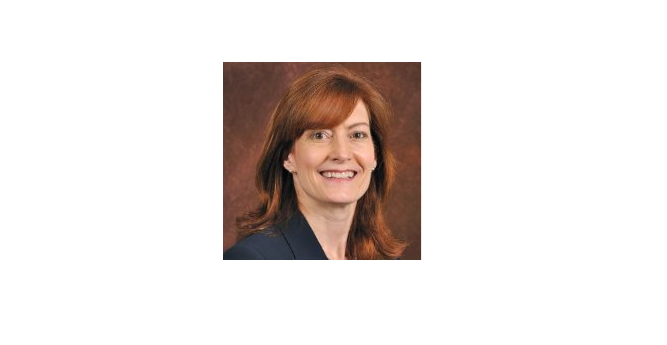 On Thursday morning, Dr. Mark Hijleh, Vice President for Academic Affairs and Dean of the Faculty, released an email to King's students announcing that former Professor Dr. Leigh-Anne Walker had left the school abruptly, due to "personal reasons."
According to Hijleh, Walker submitted a letter of resignation on Tuesday, Nov. 3, effective on Wednesday, Nov. 4. Her office was emptied by Thursday and no one has been able to contact Walker since.
The news has left both faculty and students in shock. Finance professor Dr. Dami Kabiawu said faculty focused on praying for Walker and looking for solutions. "I'm sure we will adapt," she said.
Student sentiments are mixed.
"We've lost a family member," lamented Enoma Osakue ('18), Walker's Faculty Assistant.
"It's weird. No one knows what happened," said Caitlin Essex ('16). "It's tough on the class to switch a professor in the middle." She said that for students in Walker's Entrepreneurship and Venture Formation class, the change-up is especially taxing since students collaborate with the professor on a semester-long business planning project. "She knows our company...she's been the one there," said Essex.
Kyle Trivanovich ('17) lamented Walker's absence especially because of the perspective on ethics. "Ever since her talk on ethics at the end of Financial Accounting, I was really looking forward to having a whole semester of that," said Trivanovich. "She was one of my favorite professors."
"We just hope she's okay," Essex said. "I loved her. She was great. She will be missed."
Walker joined King's in 2010 as Chair of the Business Department, a role she filled until 2014. She developed the Entrepreneurship, Ethics and Negotiations courses and spearheaded the Finance major. In addition to her work at King's, she was also an adjunct professor at New York University's Stern Business School. Before teaching, she was Senior Vice President at JPMorgan Chase and US Money Bank. She brought to the classroom her experience on Wall Street, where she worked at a number of Fortune 100 companies, including JPMorgan Chase and Citigroup, alongside a B.A. in Psychology from Dartmouth College, a M.B.A. from the Amos Tuck School of Business Administration with a concentration in Finance and a M.A.R. from Yale University with a concentration in Ethics. Walker was also a small-business owner.
Hijleh told the EST in an email that administration is designing a recovery plan. "We are most grateful to the highly qualified business professionals and teachers who have responded to the needs of our students for the remainder of this semester, and those with whom we are in conversations about next semester's teaching needs already," he wrote.
Administration has thus far secured temporary instructors to fill Walker's classes. Professor Dawn Fotopulos and Kimberly Reeve will fill in for Walker's Principles of Management and Organization. Dave Blanchard and Jon Hart from PraxisLabs will fill in for Walker's Entrepreneurship and Venture Formation course. Frank Torino, TKC's Vice President of Finance, will fill in for Walker's Financial Accounting class.
This is the second faculty loss for the Business Department. Earlier this semester, Distinguished Visiting Professor, Phil Clements died suddenly in an airplane crash. Clement's tragic passing, combined with Walker's departure has left the Business Department at King's with just three full-time professors. Humberto Diaz ('16) expressed concern about the stability of the Business Department. He worries especially for business seniors, pointing out that Walker was one of their primary instructors and advisers. "I'm scared for the business program as a whole," Diaz said.
Department Chair Brian Brenberg acknowledged those concerns. "There are lots of smaller challenges ahead," He told The EST. "We have to rebuild the team...make sure to deliver classes with excellence this semester...and help students through this transition well." Yet he confirmed that all of Walker's classes will continue to be offered and that King's will assume a faculty search in the near future. He said administration remains optimistic. "I think it's refocusing...what are the opportunities [here]? I think they are abundant."