Magazine mogul to end internship program after interns sue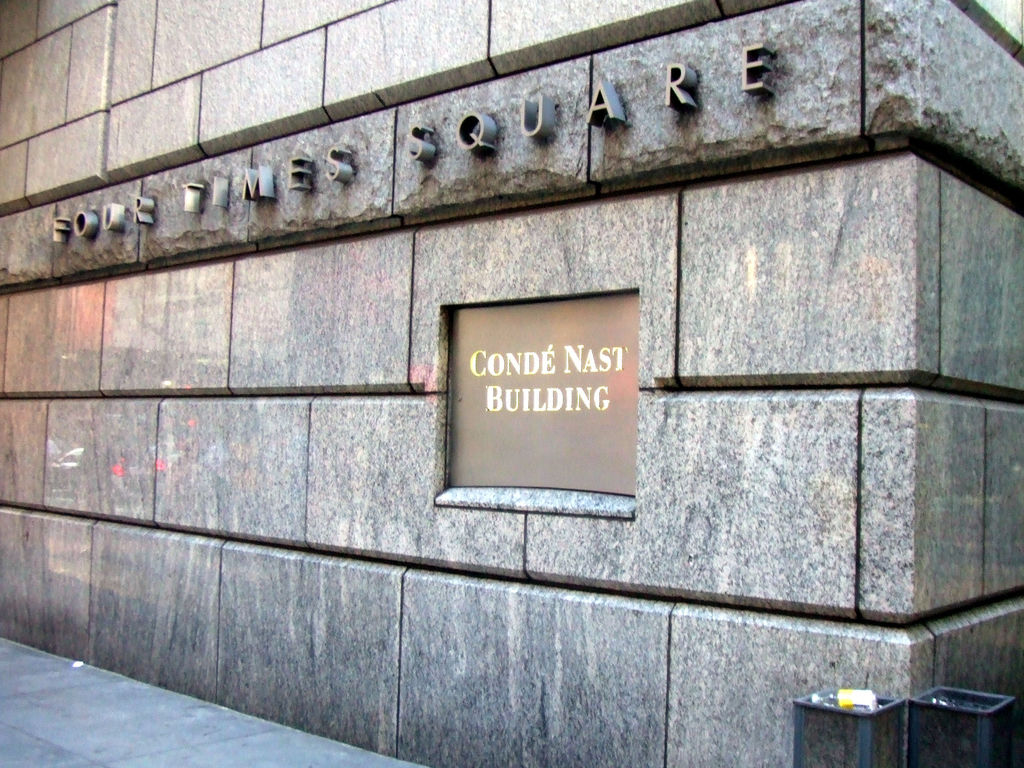 New York, NEW YORK—The media conglomerate Condé Nast will not continue its internship program after the year's end, according to Women's Wear Daily. Though the Condé Nast spokeswoman who confirmed the report did not provide a reason behind the company's decision, the discontinuation of the program comes in the wake of two lawsuits filed earlier this year from two former interns. Lauren Ballinger and Matthew Leib have sued the magazine mogul for inadequate pay, claiming that they were paid below the minimum wage during their internships at the magazines W and The New Yorker, according to Forbes. Although both received some pay, they claimed that Condé Nast broke federal and state labor laws.
The company, whose 25 publications include The New Yorker, Vogue and Vanity Fair, stated that current interns would not be affected by its decision.
This is not the first case in New York City concerning internship compensation. Leib and Ballinger filed their lawsuit against Condé Nast the day after former interns at Fox Searchlight Pictures won their case against the company. In their suit, the interns claimed that Fox had failed to uphold New York minimum wage laws in their unpaid internships. Another suit also remains unresolved against Hearst Corporation's Harper's Bazaar from a former intern who also claims a violation of minimum wage laws.
This leaves the landscape of internships in New York City uncertain. Many students cite internship opportunities as a reason for coming to The King's College. Director of Career Development Michele DeKonty estimates that about half of all internships held by King's students are unpaid, and she regrets the loss of opportunity for King's students brought on by the Condé Nast decision.
"It's sad to hear about any corporation ending its internship program that provides valuable experience for college students, which often leads to employment upon graduation," DeKonty said.
For students, of course, it's a bonus if an internship is paid, but DeKonty sees the value of an unpaid internship, especially if a student is receiving college credit for their experience.
"I always recommend to students to not dismiss an internship if it's unpaid, but instead view an internship that provides really good experience and hands-on training as having the same value as a class they pay for," DeKonty said.
She laments that the end of an internship program at an influential company in New York like Condé Nast reduces the opportunities for King's students willing to work unpaid in order to further their careers.
Maddie Cobb ('16,) a self-proclaimed "internship queen," has had four internships since her senior year of high school. Her experiences range from unpaid event-planning internships to a paid internship at Ironwood Brand, an architectural firm. "This is what you do to get into your career, and you just have to get through it," Cobb said. Maddie sees internships as free class and claims that being paid isn't a huge issue because she's already had job offers as a result of her unpaid internships.
Mallory McCurry ('14), is currently a Technical Design Intern at the prestigious fashion house, Diane Von Furstenberg. She too views her internship as crucial to her future career, and she chose to receive class credit for her experience over being paid. "You learn more by being there and doing it more than being in class."
McCurry shared that her time at Diane Von Furstenberg has opened her up to "phenomenal networking" and a possible job after graduation. It has also improved her confidence in the industry. "It's still overwhelming," McCurry said, "but now I feel prepared to have a job."
With Condé Nast's move, college students' opportunities will be more limited, and DeKonty hopes that other companies don't follow their lead. "The upside is many companies continue to run internship programs and they love King's students. And since New York City is the crown jewel of internships, students will continue to have their pick of great companies to intern at."