Photography, Family and Fangirls: An Interview with Sophie Elgort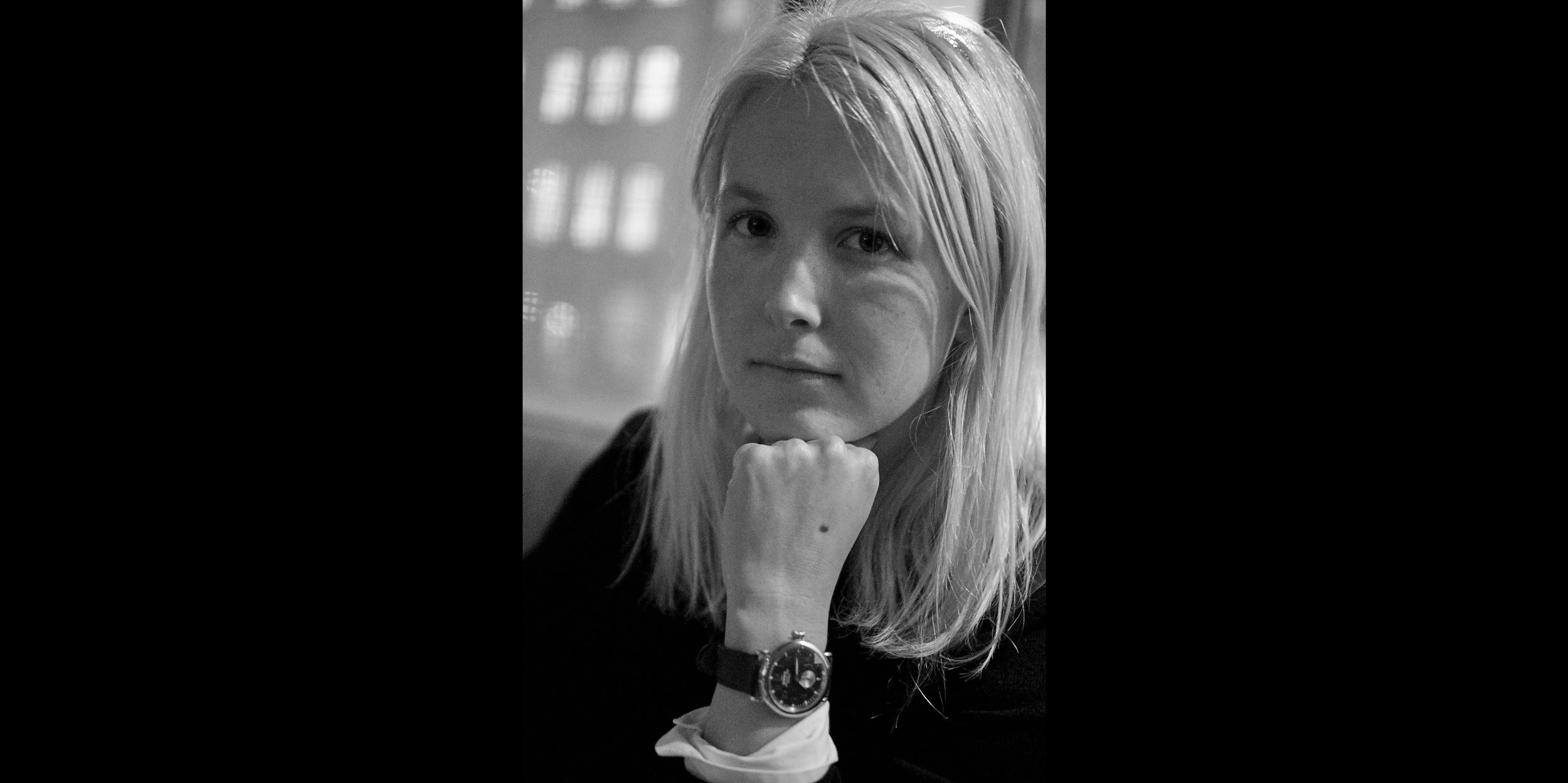 With work published in Teen Vogue, Paper and Town and Country and a high profile client list including Clinique, Mercedes Benz, and Bloomingdales, Sophie Elgort's clean, crisp, youthful style defines the fashion aesthetic of our generation. If the Elgort name sounds familiar, you might have heard of her legendary Vogue photographer dad, Arthur Elgort, or of her teen heart-throb brother, Ansel. Last semester, I got the opportunity to interview her about photography, family, and dealing with crazy fangirls. These are a few of the questions and answers:
Hannah Gulledge: I think it is really cool that growing up in a creative home helped cultivate your creative practices. One thing your mom (Gretta Holby) once said is that, "You can do whatever you want to do as long as you come back to your center." Do you agree?
Sophie Elgort: Ya definitely! I think it's really important to stay grounded- in terms of friends and family. Just remembering that no matter where you end up going, those are the people that you grew up with, and you know they have your back. And of course it's always helpful if you're in a dark place also when you're at a high place. Having these people that know you before you fall into any sort of success.
HG: How has it been having to deal with Ansel's crazy fangirls? It seems that every time you post something on your photography account, they go crazy in the comments.
SE: (laughs) Ya, I mean, I think it just goes with the territory for both of us, but I think that people have gotten a lot more respectful, and they are realizing that this is my profession.I used to get phone calls and emails all the time that had nothing to do with what I was doing. They would just be like,  'So hey, can you put me in touch with Ansel?' And I'm just like, 'No. I can't' (laughs). At first I felt bad because I get that they are just excited or whatever, but I just have to put my foot done and say, 'This is my work and what I do for a living."
HG: Speaking of your profession, the majority of your photography is fashion related. What is it about fashion that inspires you?
SE: Well, first of all, I just love clothes and design. There are a lot of talented designers out there creating beautiful art, but there's also the aspect of the models. You're just as much capturing their personalities within the photograph as the clothes. It's just great to be able to meet all these interesting people- models, actors/actresses, and designers alike. And it's fun to get to know them, and it helps you better understand what the photo need to be. Shooting fashion is really collaborative. There's hair and makeup, stylists, the talent, and that sort of thing. It really is just one big team effort, and I really love just working with a team.
HG: What inspires you about still photography specifically?
SE: I think that it's that you get to capture a moment; freeze it in time. And within that, you can kind of create/manipulate the moment to be the one you want. If there's something happening, there are so many different ways you can capture it. So let's say there were 10 photographers for the same moment going on. All 10 photographers will have captured it in different ways. That to me is what's really interesting about it. It's all about point of view and photographer interaction that creates the picture.
HG: Say I was in front of your camera, do you have any tips on being more photogenic?
SE: I think you just have to relax and be yourself. I personally never like photos of myself where my hair and makeup is so overdone that I don't feel like me. I always say you want to look like your best self, but you still want to look like you and that will make you more confident. And if you're not comfortable, find a way to make yourself feel more comfortable. Whether that's having a conversation with the photographer, etc.
HG: Being that this is a college newspaper; do you have any advice you would like to give your college self?
SE: I would also say to make the time to make those connections and relationships with my professors. I had one close relationship, and that made all the difference, but four years passes so quickly, and before you know it,  you're out of time to cultivate these mentor relationships. They can also connect you later to different job opportunities!