Playlist, don't preach: The new Lecrae album and its implications for hip-hop culture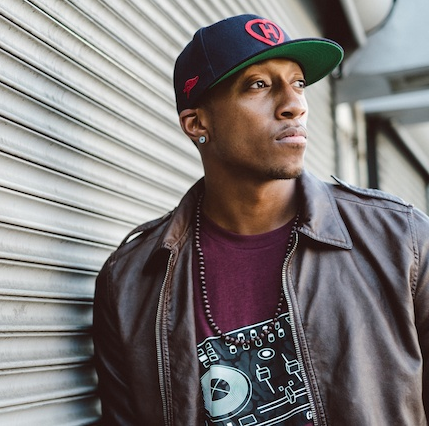 In a culture where sports superstars receive public support amidst criminal scandals, it can be all too easy for Christians to lose hope. This past Friday, N.F.L. running back, Adrian Peterson of the Minnesota Vikings was indicted after being charged in a child abuse investigation that was issued upon claims that Peterson "whooped" his 4-year-old son with a tree branch last May.
This case comes not long after another N.F.L. all-star, Ray Rice, was indicted on felony aggravated assault charges from an incident that occurred last February. Recently released video surveillance from an Atlantic City hotel elevator shows Rice punching his then-fiancé, Janay Palmer, and coolly dragging her body into the hall after knocking her unconscious.
A recent article in The New York Times reports that Jim McClain, the prosecutor handling Rice's case, agreed to allow Rice to enter a pretrial intervention program in order to spare criminal conviction.
"Many first-time abusers often walk away without jail time," the article explains, and there is much speculation regarding the alleged special treatment given to high-profile offenders like Rice and Peterson.
When legal officials and fans fail to hold modern-day giants to higher ethical and moral standards, it becomes a seemingly futile endeavor for those hoping to curb public opinion by standing up for what is right.
Christian rapper, Lecrae, who released his latest album, Anomaly, last week, has been at the forefront of this cultural effort since the release of his first album, Real Talk, back in 2006.
Though Lecrae's music has been critiqued in the past as the sort of preachy stuff white suburban moms blast in their minivans on the way to dropping their kids off at youth group, his latest work reflects a raw, professional quality that many have found to be on par with other mainstream artists.
"Anomaly," the album's titular track, highlights the hypocrisy that runs rampant within today's hip-hop industry:
Give me a pen and I'll try to outlast
All of my idols, America into foreign arts
Before the boring bars and the foreign cars,
Money, money, money, sex, drugs and the coroners
Such hypocrisy is revealed in the wake of events like those surrounding the death of Ferguson teen, Michael Brown. The national tragedy prompted passionate reactions from hip-hop titans like 50 Cent, Young Buck, J. Cole, Common and many others who joined the public outcry for justice.
And while justice is always a legitimate and noble pursuit, an album like Anomaly presents a challenge to artists who routinely produce music that glorifies misogyny, hustling and interracial violence. The project represents an effort to uncoil the lines that have been blurred by the contemporary pandemic of relativism.
Unfortunately, it takes a little more than a worthy message to break into an industry that cares less about truth and more about the subjects noted above.
What does it take for a Christian rapper to achieve success in the present-day hip-hop arena?
Of course image and delivery (flow) play a factor—Christian rap should, ideally, sound like mainstream rap, with lyrics being the only distinguishing factor. King's junior, Alex Price believes that Lecrae's delivery is perfected in Anomaly:
"He is able to keep the lyrics clean and incredibly clever without sacrificing flow."
But in our modern age of auto-tune and ghost lyricists, people are looking for one thing: realness.
Ishmael, a born-and-raised Brooklynite studying at Kingsborough Community College, views hip-hop as a platform for the poor and powerless. Rap music is the battle cry of hip-hop culture.
"Hip-hop is poetry in motion, an expression of trials and tribulations," Ishmael, 25, said.
While much of the mainstream, Top 40 rap features lazy, unoriginal, empty content, a handful of contemporary artists known as "conscious rappers" have achieved success by striking common ground with their listeners. Take, for instance, secular examples like Logic, Nas and Lupe Fiasco. These are artists who have gained a reputation for their realness, though their lyrics aren't lacking in vulgarity and perfunctory statements.
"[Hip-hop is] lacking substance," Ishmael, who claims Nas as one of his all-time favorite artists, explained. "It's lacking in originality because everyone is on this page where they want to sound like what's hot."
The challenge, then, for Christian artists, is to be real and meaningful without being overly "religious." The goal can be summed up in this way: Don't pretend. Don't preach. Lecrae effectuates this balance throughout Anomaly.
"I thought [the album] was great," Ishmael, who had never heard of Lecrae until recently, said. He compared Lecrae's sound to popular artists, Lupe Fiasco and Kendrick Lamar. "The thing that makes him different is the content. I've never heard that in my life."
In an interview with Billboard, the 34-year-old rapper claimed that, though the goal isn't necessarily to become mainstream, he's prepared to consider that possibility:
"I'm not going to change my heartbeat or my passion, but I'll go where the people will let me go."
Anomaly's opening track, "Outsiders" proclaims the objective of the album, and the artist:
See I realize that I'm free
And I realize that I'm me
And I found out that I'm not alone, and there's plenty people like me
I said there's plenty of people like me
All outsiders like me
All unashamed and all unafraid to live out what they supposed to be.
"I think [Anomaly] could possibly win a Grammy," Price, whose favorite track is "Say I Won't," said. "It is the best rap album I have heard this year."