Gordon College faces potential loss of accreditation due to homosexuality policy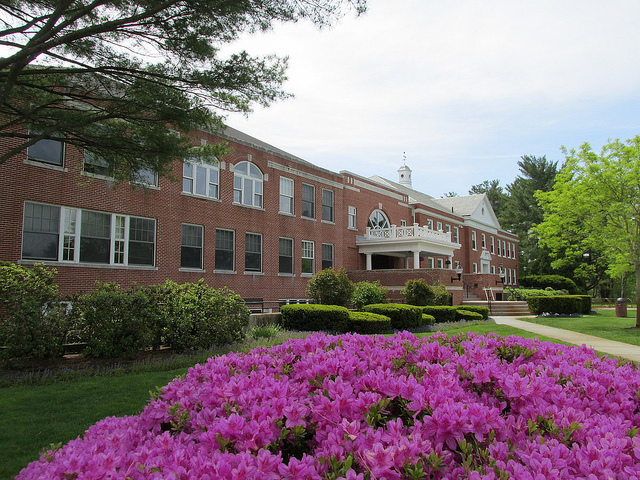 As Gordon College, a Christian college in Massachusetts, faces the threat of losing its accreditation after coming under scrutiny for its policy on homosexual practices, King's officials say they do not think King's faces a similar threat. "I am confident that the government and accrediting bodies will continue to give religious institutions the freedom to exercise their beliefs," said Dean of Students, David Leedy.
The Gordon policy in question prohibits homosexual practice in its Statement on Life and Conduct.
Gordon president Michael Lindsay drew attention to Gordon's policies by signing a letter July 1, 2014 to President Obama as an individual petitioning for redress of grievances in anticipation of Obama's looming executive order banning sexual-orientation discrimination by federal contractors. Obama officially issued the order July 21, 2014. Lindsay requested a religious exemption from the order in his letter.
Just over a week after the letter, Mayor Kimberley Driscoll of Salem, Mass. revoked Gordon's privilege of using Salem's historic Old Town Hall, citing the school's "hurtful and offensive" advocacy for "discrimination against the LGBT community."
The next month, the nearby Lynn Public Schools board began refusing to accept Gordon College students into its student-teacher program, the Boston Business Journal reported.
Then in August, Gordon's accrediting agency, the New England Association of Schools and Colleges (NEASC), declared it would consider whether Gordon's policy violates the organization's accreditation standards, giving Gordon one year to complete a process to "ensure that the College's policies and procedures are non-discriminatory."
Gordon's fate remains to be seen, and recently publications such as the National Review and GetReligion.org have tracked the history of its plight.
Though King's has similar policies against homosexual practice on page 49 of its Student Handbook, Leedy and King's Provost, Mark Hijleh made a point of distinguishing between the two schools.
Hijleh believes King's situation with respect to Obama's order is less acute than Gordon's for two reasons. First, the NEASC is a more liberal regional accrediting agency than King's agency, Middle States Commission on Higher Education, which visited King's the first week of February and did not mention the homosexual practice policy. Second, King's does not, like Gordon, have a teacher education program that occasions a relationship between the college and a public school board.
"I don't think Gordon will lose its accreditation, and I don't think there's a threat to King's," Hijleh said, "but we do need to be wise about how we discuss our [homosexual practice policy] publicly."
With advice from legal experts, King's carefully framed issues of sexuality in its Handbook, constitutions and employment documents, Hijleh explained, adding that Middle States approves of how King's has protected its identity as a Christian college with conservative theology.
The current statement about sexuality has been in King's Handbook for over 10 years. Leedy said the wording has "evolved slightly, but the essence of it has not changed." The statement articulates the college's commitment to the historical Christian tradition on sex, "namely that sex is designed to be enjoyed within a monogamous marital relationship between a man and a woman," he said.
Leedy thinks colleges that try to stymie discussion about sexuality and sexual identity tend to spark hostile reactions. "This has never been King's approach," he said. "We seek to walk a fine line between upholding the historical Christian perspective of marriage and sex, and creating a loving, compassionate community where all students find belonging and support."
As Christian institutions feel increasing pressure to weaken their stances on sexuality, Leedy and Hijleh believe institutions such as King's should continue to adhere strongly to a clear position.
"Sometimes institutions frame things too broadly, with a lack of clarity," Hijleh said. "A college must show that it's consistently following a policy, and Gordon probably should try to clarify what it really wants to stand for."